The winter drone sale is on and it is your chance to get a drone at a well reduced price.  
A whopping 30% off DJI drones 
Reliable and Professional
If you want a reliable and professional standard drone, the DJI range are definitely the best available. They will cost a bit more than the cheaper drones on the market but you do get what you pay for and the DJI Inspire is one you will find hard to beat  for reliability and durability.
Versatile
It is suited to many different applications such as news event filming, farm overseeing, wedding photography and travel promotion video.  The DJI Inspire will fully satisfy  for each of these applications and more. you will not be disappointed with this one.
It weighs about 3 kilos and has a rotor span of around 45 centimeters between each motor.
Registration Required
This model does need to be registered before flying outdoors as it  is capable of flying to 5000 meters which is in the area where it can begin to interfere with commercial aircraft.  The Inspire will continue flying for  almost half an hour when you will either need to change or recharge the battery. It has a dual battery system which powers the camera,  sensors  and stabilizers along with the motors.
Key Features
The carbon fiber propellors are extremely durable and should remain in tact in the event of an accident.
The DJI inspire has many more key features to delight discerning buyers who want a professional piece of equipment that will give them a guaranteed advantage for quality vision and video footage.
If you want the best then DJI is it. Check out all the options available at the DJI store and examine the facts for yourself.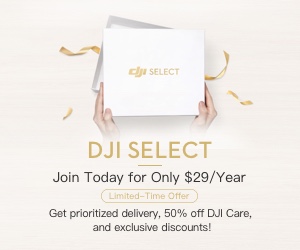 This is an added option you will find well worth taking up with DJI  to secure ongoing support and get exclusive discounts. 
Please follow and like us: